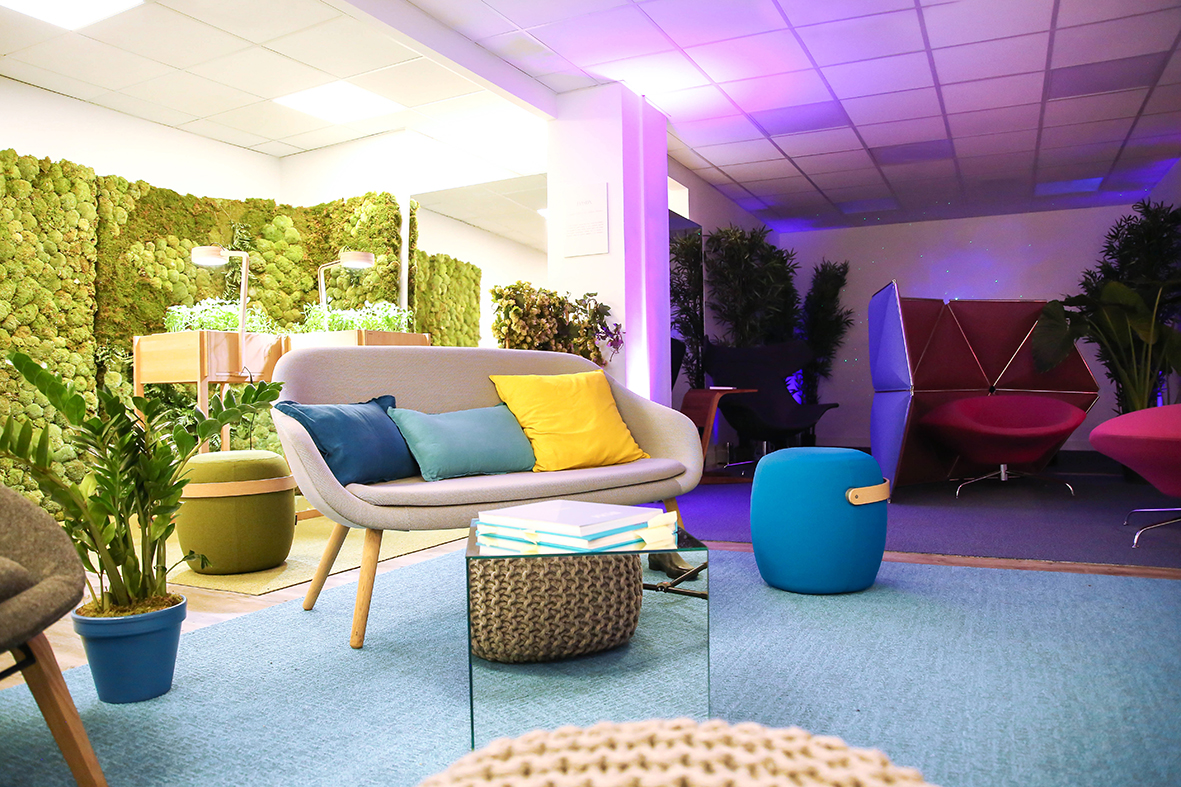 Barbara Asei Dantoni, directrice artistique de l'évènement Tétris au Hub Institute à Paris
L'agence de presse SuPR Agency et la société Tétris Design & Build ont confié à Barbara Asei Dantoni la direction artistique et la scénographie de l'évènement «Design Hub by Tétris» au Hub Institute à Paris.
Tétris est le leader européen dans l'aménagement d'espaces professionnels. Le 9 novembre, la société a officialisé son partenariat avec Workwell lors de la soirée de lancement du « Design Hub by Tétris ». C'est au Hub Institute de Paris que clients et journalistes ont été conviés.
Le thème : Comment penser les espaces de travail d'aujourd'hui et de demain pour une expérience créative, conviviale et onirique. La scénographie imaginée par la designer mettait en scène plusieurs espaces de travail : « Partage », « Création », « Evasion », « Intimité » et « Oubli ». Chaque zone  plongeant le visiteur dans un espace innovant et créatif.
*
The press agency SuPR and Tetris Design & Build entrusted Barbara Asei Dantoni with the artistic direction and scenography of the « Design Hub by Tétris » event at the Hub Institute in Paris.
Tetris is the European leader in the development of professional spaces. On November 9, the company formalized its partnership with Workwell during the launch party of the « Design Hub by Tetris ». It was at the Hub Institute in Paris that clients and journalists were invited.
The scenography imagined by the designer featured several workspaces. Each area plunges the visitor into an innovative and creative space.