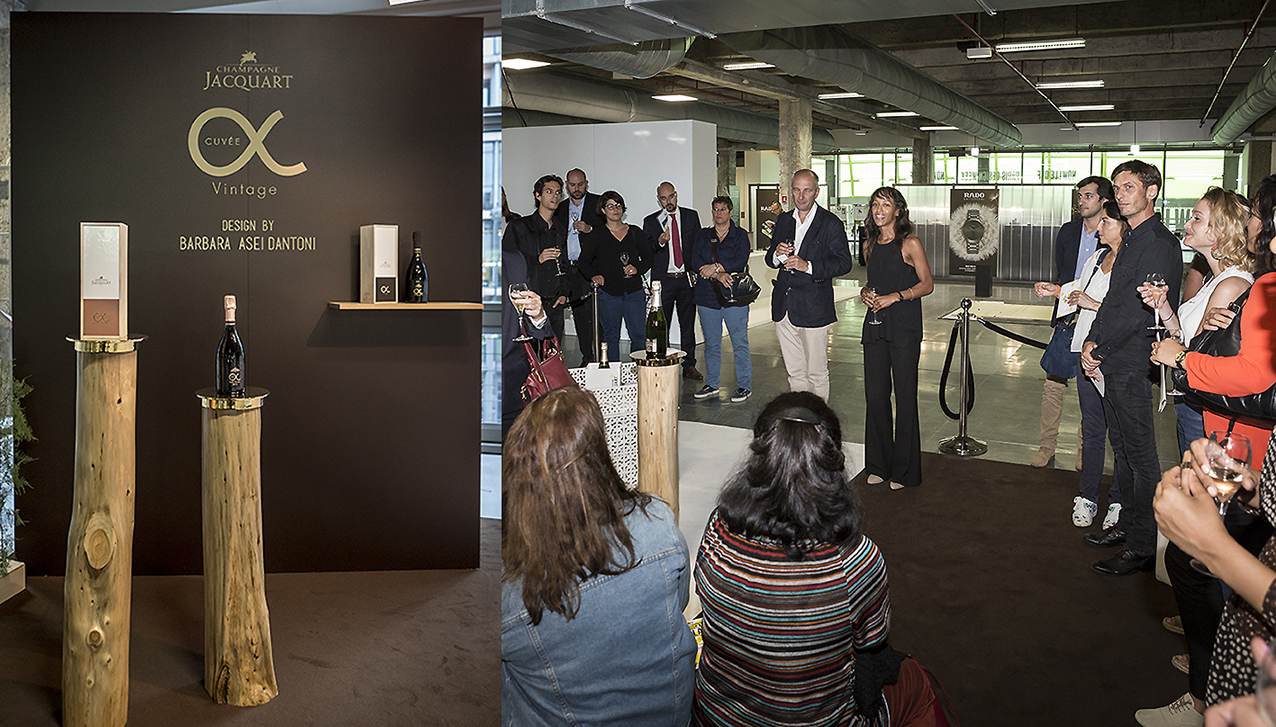 Création du showroom Champagne Jacquart pour la Paris Design Week 2016
A l'occasion de la Paris Design Week 2016, Barbara Asei Dantoni, lauréate du Jacquart Design Trophy, poursuit sa collaboration avec la maison Champagne Jacquart et réalise pour la marque un showroom composé de ses créations de mobilier.
Soirée privée sur le stand Jacquart scénographié par la designer, en compagnie de Franck Millot, directeur des partenariats Maison & Objet.
A découvrir à la Cité de la Mode et du Design à Paris, lors de l'évènement Now!LeOff, du 3 au 10 septembre 2016.
*
On the occasion of the Paris Design Week, Barbara Asei Dantoni, laureate of the Jacquart Design Trophy, continues her collaboration with Champagne Jacquart and realizes for the brand a showroom composed by her furnitures creations.
Private evening at the Jacquart stand, designed by the designer, along with Franck Millot, director of Maison & Objet partnerships.
At the City of Fashion and Design in Paris, during the event Now! LeOff, from September 3 to 10, 2016.