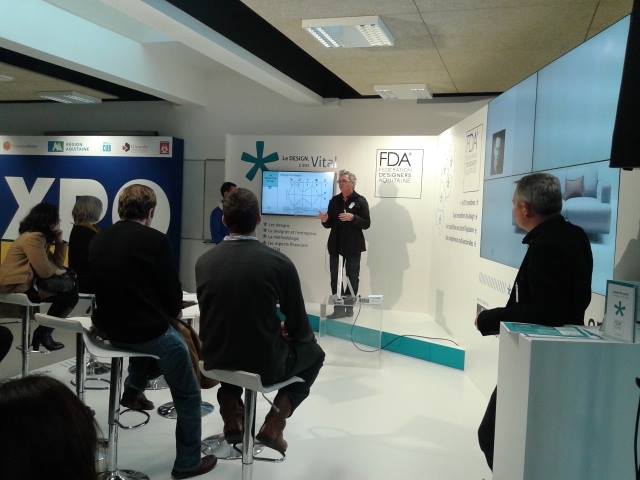 Le 4 décembre avaient lieu les Escales du Design à Bordeaux avec une forte présence de notre Fédération des Designers d'Aquitaine. L'occasion pour nous de nous rassembler,  de parler de notre métier et de ses enjeux auprès des entreprises.
Un magnifique stand permettait aux visiteurs de découvrir les différents projets de nos membres, mais aussi d'assister à nos « stand up ». En effet, certains designers se sont prétés au jeu en faisant des interventions orales dynamique pour parler de notre métier.
The december 4 took place the Escales du Design in Bordeaux with a strong presence of our Federation of Aquitaine Designers. The opportunity for us to come together and talk about our business and its challenges for companies.
A beautiful stand allowed visitors to discover the different projects of our members, but also to attend our « stand ups. » Indeed, some designers made dynamic speeches to talk about our work.